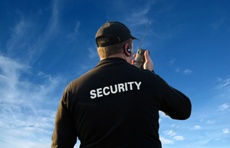 Burglar alarms and digital security are all well and good for protecting your business from outside strangers. But what about the people inside your business, the ones that already have access to the inner workings? Whilst it would be paranoid to distrust every client and employee you work with, having some security methods in place to protect the odd scam artist or mole is important. Here are just a few measures worth considering in order to protect your business all the way to its core.
Limit sensitive data to specific trusted employees
Long-time employees who have proven their loyalty can often be trusted with all elements of your business. However, you shouldn't go handing out passwords to financial details and codes to safes to new employees. Let your employees prove they can be trusted by slowly giving them more responsibility. If they exploit that power, then you know that they cannot be trusted with sensitive information.