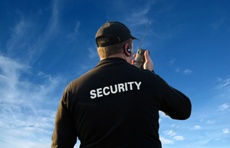 Burglar alarms and digital security are all well and good for protecting your business from outside strangers. But what about the people inside your business, the ones that already have access to the inner workings? Whilst it would be paranoid to distrust every client and employee you work with, having some security methods in place to protect the odd scam artist or mole is important. Here are just a few measures worth considering in order to protect your business all the way to its core.
Limit sensitive data to specific trusted employees
Long-time employees who have proven their loyalty can often be trusted with all elements of your business. However, you shouldn't go handing out passwords to financial details and codes to safes to new employees. Let your employees prove they can be trusted by slowly giving them more responsibility. If they exploit that power, then you know that they cannot be trusted with sensitive information.
Use a chartered accountant
Many businesses will outsource an accountant to look after the chore of book-keeping. This person is going to be handling sensitive financial information, so don't just hire the first accountant you can find. Anyone can start up their own accountancy firm without qualifications. For ultimate security, you're best off choosing a chartered accountant, who has to have studied to a certain level of education as well as being government tested for trustworthiness. Chartered accountants can be a little more expensive than your average bookkeeper. Note that you may already have a trusted family accountant or a close friend that works in finance who may be just as trustworthy and more affordable.
Tighten your contracts
A tight contract will prevent employees or staff exploiting any loopholes. It may be worth looking online for contract management software for drafting, tracking and managing your business contracts. Keep your contracts constantly updated to keep up with any new laws that may have been introduced or services that your business may be offering.
Run DBS checks on new staff
A DBS check allows you to check whether any employee has a previous criminal record. In some areas such as working with children it's compulsory that employers run DBS checks. However, in most cases it's optional. Checking that someone hasn't previously committed a crime could save you a lot of hassle down the line, especially that person previously committed a cybercrime and your business involves handling sensitive online information.
Monitor your clientele
Keeping tabs on your clientele may be important, especially in some trades such as hospitality. If you run a pub or a hotel, it may be worth having CCTV at the bar or foyer area. Meanwhile, for business to business trades, if you have to deal with sensitive information and regularly invite clients into the office, it may be worth having a special lobby area for these clients and a separate closed off area for your workers to prevent a scam artist coming in and seeing information that could be costly if leaked.